Home Heating Equipment & System Services
We'll Make Your Home More Comfortable!
Not only does Thomas Brothers deliver propane for our customers, but we service lots of equipment that uses it! Our service technicians are locally based, trained, skilled and experienced. We get the job done right the first time.
In addition to propane appliance service, we also safely and expertly install propane tanks and interior and exterior gas piping.
Propane Hearth Products
On a chilly day here in northern North Carolina and southern Virginia, there's nothing like the ease and comfort of relaxing by the heat of a freestanding propane gas fireplace or stove. Thomas Brothers sells and installs those as well as gas logs, all from leading manufacturers such as Empire and Rinnai.
Furnace Service
There's not much worse than your furnace conking out. Thomas Brothers won't leave our customers in the cold! Our service technicians have the training and experience to provide quality furnace repair so your home is warm and comfortable no matter how cold it gets outside. We provide service for both propane and heating oil furnaces.
Water Heater Service
There's so much hot water does for your home, from bathing to washing dishes to cleaning your clothes and your home. Whether your water heater runs on propane or heating oil, our water heater service will have you back in hot water in no time!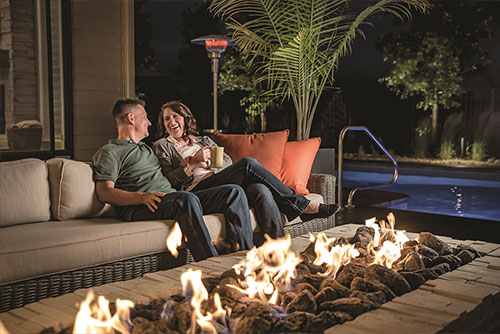 Propane Outdoor Living Appliances
Summers here are pretty great, and we love spending time outside with family and friends. Thomas Brothers sells propane patio heaters and fire pits from top makers like Rinnai to help make your backyard the place where everyone will want to gather, whether it's a big weekend cookout or a casual evening with friends.
Propane Powered Generators
Propane backup generators provide comfort, security, safety and peace of mind. When the power goes out, your family will have the electricity you need for charging phones, keeping the food in the refrigerator cold, running medical equipment like home dialysis and electric wheelchairs, and keeping the lights on. Thomas Brothers can not only deliver the propane for your generator, we can do the hook-up for your standby generator installation.
Trust Thomas Brothers with quality equipment services by our trained and experienced service technicians. Get in touch with us and we'll get to work for you! We service Alamance, Caswell, Orange, Person & Rockingham Counties in North Carolina, and Pittsylvania & Nottaway in Virginia.