Visit Our Propane Appliance Showroom
Find top-quality propane appliances for your home at the Thomas Brothers showroom in Yanceyville!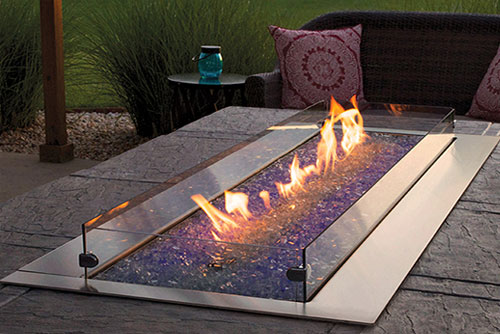 Your house isn't just walls and windows and furniture. It's your home! It's where your family is kept safe and comfortable. It's where you gather with relatives and friends for holidays, celebrations and casual get-togethers.
Having propane appliances in your home makes all the big events and the everyday living much more enjoyable. Thomas Brothers can help you elevate your quality of life with our collection of outstanding propane appliances at our showroom located in our office at: 1629 North Main Street in Yanceyville, NC.
Here's what you can find at our showroom:
Gas Logs
You can enjoy the cozy comfort of a fire in the fireplace with the push of a button through our collection of attractive, durable gas logs from Monessen and White Mountain Hearth. They come in a wide range of sizes and styles to fit your fireplace.
Propane Grills
Nothing beats propane for easy grilling with great results! Our grills from Phoenix let you enjoy putting together fast weeknight suppers or a bunch of burgers and hot dogs for a weekend cookout. Want to cook on the go? We offer outdoor cooking equipment from Bayou Classic, too!
You can also say goodbye to worrying about an empty propane cylinder, because we can connect your new grill to your home's propane tank for grilling whenever you like.
Fire Pits
With a propane fire pit, you get a place where you can gather around with family and friends, roast marshmallows with the kids or just unwind at the end of a long day with a cup of tea. Any of our selection of fire pits from Empire allows you to enjoy that warmth and comfort in your own backyard.
Space Heating Solutions
Do you have an unheated or underheated space in your home? Reclaim it with a Heatstar propane space heater! We have both floor- and wall-mounted models that allow you to enjoy the view and warmth from your sunporch.
You can get a close-up, hands-on look at all the propane appliances we offer and ask our propane appliance experts about each one. We'll help you find the right appliance to meet your needs and your budget without the hard-sell pushiness that's too common at the big-box stores. Our team will also help you save money with specials and rebates that are available with your new propane appliances.
Thomas Brothers makes having propane appliances in your North Carolina home easy, because we not only sell them, we also install them, run interior and exterior gas piping, install propane tanks and provide the reliable propane delivery you can count on.
Looking to visit? Stop by today!
Showroom
1629 North Main Street
Yanceyville, NC 27379
336-694-4111
Hours
Monday: 8:00 a.m. – 5:00 p.m.
Tuesday: 8:00 a.m. – 5:00 p.m.
Wednesday: 8:00 a.m. – 5:00 p.m.
Thursday: 8:00 a.m. – 5:00 p.m.
Friday: 8:00 a.m. – 5:00 p.m.
Saturday: Closed
Sunday: Closed