Our Current Service Area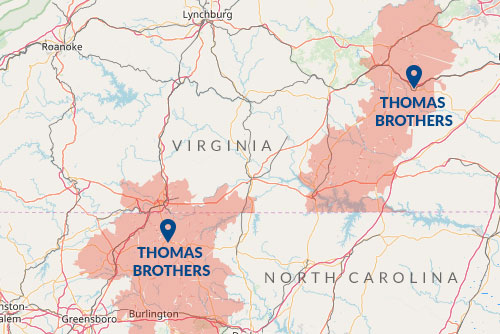 Located in Northern North Carolina, you can count on Thomas Brothers Oil & Propane for safe and reliable heating oil and propane delivery, and equipment service and repairs.
We also serve Nottoway, Brunswick, Dinwiddie, Lunenburg, Mecklenburg and Prince Edward Counties in in Southern Virginia! You can visit our new office in Blackstone, today.
Find out if we're in your area!
Search Your ZIP Code: