Propane vs. Electric: Which Is Better for Home Heating?
Let's Take a Closer Look at Heating Your Home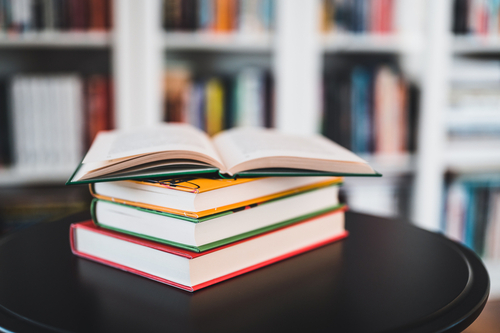 As energy prices remain extremely volatile, a lot of folks are considering what exactly is the most efficient, effective way to heat their home. If your home heating equipment is new—meaning installed within the last 2 or 3 years—your best bet is to keep it. But if you are looking to replace an old system—a decade old or more—and considering your options, there are a few things to keep in mind, including cost, efficiency, dependability, and more. Most people in North Carolina are weighing their options between propane and electric heat.
Why Choose Propane Over Electricity?
Here's why propane likely makes the most sense for your home:
Propane heats better. Propane generates more Btus than an equivalent amount of electricity, and it delivers more than twice the Btus of natural gas. That means you need much less propane to produce the same amount of heat or energy.
Propane will save you money. Appliances that run on propane are extremely efficient and therefore cost less to run. According to the U.S. Department of Energy, you can save $174 yearly just by using a propane water heater versus an electric one. 
Propane is convenient. Accessing the electric grid can get expensive if you live in a remote area—such as many folks here in central North Carolina. Propane is delivered to you by truck and stored right at your home, so you have it whenever you need it!
Propane is versatile. In addition to heating your home, propane is great for cooking, drying your clothes, and heating your water. You can also use propane outside your home to BBQ, power a firepit, warm your deck or patio, light your outdoor space, and keep your pool or spa at just the right temperature.
Propane works quickly. Propane water heaters work faster to heat your water than their electric counterparts. Propane clothes dryers can dry your laundry 25% faster than electric dryers and cause less static. Propane space heaters are also significantly more efficient than electric heaters for heating spaces like sunporches, sheds, and garages.
What About Electric Heat Pumps?
Heat pumps are touted as an efficient way to cool and heat your home especially when central air is not an option. And they are great for cooling purposes. But when it comes to whole-house heating, they are noticeably less effective as a propane-powered furnace or boiler.
Why is that? Electric heat takes much longer to reach a comfortable temperature and maintain it—which in turn drives up your energy usage. That means, even without geopolitics driving energy costs up, electricity costs you more on a month-to-month basis, especially in the winter months when it's coldest.
Because electric heat pumps rely on outdoor air, they become less able to keep your home warm the lower the temperature goes. If you're still not convinced that propane is right for you home, consider the following facts and figures:
It takes 27 kilowatt hours of electricity to produce the same amount of energy as burning one gallon of propane.
The average lifespan of a propane gas furnace is 20 years. For an electric heat pump, it's 14 years.
Propane water heaters produce roughly half the carbon emissions of electric water heaters with a storage tank.
A propane water heater can produce twice the volume of hot water as an electric heater in the same time span.
Propane water heaters can cost anywhere between 30%-50% less to operate than electric models.
If You're Choosing Propane…You Should Choose Thomas Brothers!
Whether you are looking to upgrade to a high-efficiency propane heating system or explore whether converting to propane makes sense for you, the experts at Thomas Brothers Oil and Propane can help. There's a reason homeowners and businesses in both North Carolina and Southern Virginia rely on us for expert propane equipment installations and dependable propane delivery all year long.
We can help you make the right choice! Contact us today to learn more.