Get a Heating Tune-up for a Well Running System
Don't Skip on Seasonal Maintenance—It Could Cost You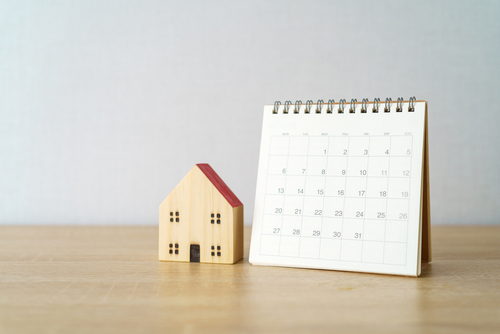 For over a century, family-owned Thomas Brothers Oil & Propane has been keeping families warm and safe here in North Carolina and Southern Virginia. As autumn sets into full swing, it's time for an annual maintenance check of your home-heating system. Here are some key reasons why a furnace and/or boiler tune-up needs to be an essential part of your fall routine around the homestead.
Curb the Risk of Untimely Breakdowns
All mechanical devices undergo wear-and-tear over time—your heating systems included. Keep the inevitable in check by scheduling a regular tune-up. When you schedule a fall wellness visit, Thomas Brothers will assure that your system is ready to roar this winter. We'll also point out any potential minor issues that could very easily turn into giant ones for your heating system over time—helping keep any problems further at bay.
Elongate System Shelf Life
Regular maintenance can also add years to the life of your equipment and even improve it with age. This is among the ways a fall tune-up can save you money not just now, but in the long run as well.
Speaking of money, how about those energy bills? A furnace or boiler that isn't properly maintained will begin to use up more energy to get the exact same job done—which brings higher heating bills alongside it. As these crucial systems accumulate dust and parts begin to erode, it needs more energy to push heating throughout the living space of your home. As it uses more energy and works harder, those parts can then wear down even faster. Why lessen the time before you need to invest on a costly system upgrade—or possible replacement—if you don't have to?
Safety Comes First
Ensuring the safety of your family is a major reason to get your home-heating system inspected now. Just like yourself and your vehicles, a furnace or boiler needs a yearly checkup. A major concern is that a cracked heat exchanger can result in carbon monoxide, escaping into your home's airflow.
A Little Less Stress for Everyone
Lastly, a tune-up provides something priceless: peace of mind. An emergency furnace breakdown on a cold night is stressful for you and your family. Many homeowners postpone tune-ups, even going as far as to consider them unnecessary. From first-hand experience, we know the last thing folks want to deal with is the risk of frozen pipes or the hassle and expense of emergency service. Don't skip the maintenance. We promise you'll be happy that you tuned-up when you had the chance!
Reduce the risk of a breakdown or safety issues by getting in touch with Thomas Brothers today! You can trust our top-notch equipment services backed by over a century of propane and heating oil system knowledge.