The Power Of Propane Outdoors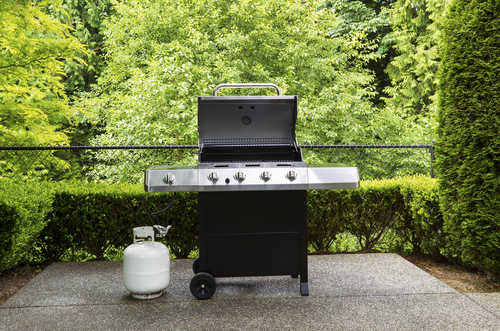 We've been spending much more time indoors than usual this spring, but that's certain to change as the weather starts to heat up around Memorial Day here in North Carolina and Southern Virginia – especially if you have beautiful outdoor living space to retreat to! The good news is you can, thanks to the power of propane gas.
Building an outdoor kitchen or entertainment area is a great way to add a room without walls at a fraction of the cost of a home addition. It's an investment that will usually pay for itself by adding value to your home and by saving you money on A/C bills if your family spends more time outside.
Propane for your outdoor living space
Imagine what you could do with an outdoor space packed with the indoor comforts you know and love? Consider these propane possibilities for your outdoor space:
Propane patio heaters – Keep your guests comfortable on cool nights with a high-efficiency propane patio heater.
Propane hearths – Imagine sitting by a fire under the stars without leaving your backyard – and without the hassle of building, stoking, and cleaning up after a wood fire. With a propane fire pit, you can do just that.
Propane mosquito magnets – Imagine mosquito protection without the noxious smells or obnoxious sounds of sprays and zappers (here's how a propane mosquito magnet works)
A propane grill – When it comes to outdoor cooking, nothing beats the precision control of a propane grill – whether it's a built-in or portable model.
Propane pool heaters – Why limit your swimming to hot summer days? Get a propane pool heater and you'll stretch your summer by several weeks. Propane can heat your outdoor hot tub, too.
Propane lighting  – From tiki torches to modern fixtures, propane lighting adds ambiance to any outdoor space without the wires or stinky candles.
Power your outdoor fun with propane – delivered when and where you need it from the pros at Thomas Brothers Oil & Propane. Contact us today to learn more about reliable propane deliveries in northern North Carolina and Southern Virginia.
Please note: At Thomas Brothers, your safety and comfort are always our priority. Please see our Covid-19 Service Update Page to learn more about how we are working to keep your family and our crews safe and your propane deliveries coming during this challenging time.