Switching From Electric Heat to Propane
Understanding Propane Conversions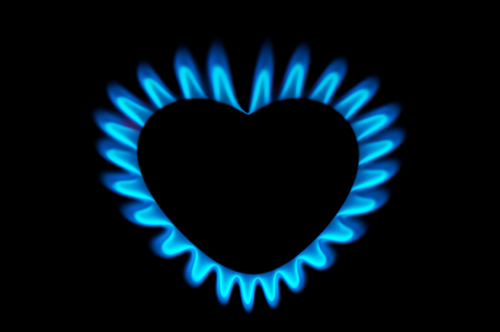 A lot of people have been opening their electric bills over the recent months and wondering if there's a limit to how high they can go. Others are questioning how "clean" electricity really is. After all, since most of our electric supply is generated by coal-fired power plants, generating electricity is the second-largest creator of greenhouse gases in the United States.
So, it's no surprise that many people are discovering that propane is a great option to power many of their home appliances and systems! It's greener than electricity—and more efficient, too. , What's more, is that converting to propane is actually quite easy. The average conversion takes about two days, with little disruption to your life or comfort. Here's what you need to know about moving from electric heat to propane power.
It Starts with a Propane Tank
Converting your home to propane power—for heat or any other appliances—requires a propane storage tank on your property. To know what size tank you need, you need to know how you will use your propane. Is it just for cooking, for heating water, or heating your whole home?
There are a lot of variables to consider, but the pros at Thomas Brothers Oil and Propane can help you take the guesswork out of calculating the best size tank for your needs. Typically, residential tanks typically range from 100 gallons to 500 gallons, and we install tanks up to 1,000 gallons.
You also need to consider whether you want an above-ground or underground tank. There are advantages to both:
An above-ground tank is faster to install (no excavation required) and therefore less expensive. The downside is mainly appearance, but we can work with you to find the best location.
An underground tank doesn't detract from your view, but it will take longer to install and costs more.
Whichever option is best for you, we'll ensure the installation process simple and easy.
Propane Powered Appliances
If you want to heat your home with propane, you'll need a propane furnace. But the great thing about propane is that it's excellent for all kinds of other appliances that involve heat, too!
A propane water heater, for example, will save you about 30 percent on your energy bills compared to an electric water heater while providing much faster recovery times. And you'll save even more energy when you choose a tankless propane water heater.
Multiply those savings when you use propane for dishwashing and laundry.
Propane is also the top pick for chefs—and we don't just mean grill masters. A gas range gives you the precise control that professional cooks demand.
With propane, you can enjoy the warmth and charm of a fireplace without the mess, hassle, and hazards of a wood-burning fireplace. Come by our propane appliance showroom to explore all your options!
Ready to Switch? Call Thomas Brothers Oil and Propane Today!
Converting a home to propane is a straightforward, easy process that will leave you with lower energy bills and support a cleaner environment. The team at Thomas Brothers can answer all your questions and provide dependable propane delivery and service. We're trusted by thousands of customers throughout North Carolina and southern Virginia.
Ready to make the switch to propane? Contact us today for more information.