Propane Prices Are Climbing This Season
Understanding Why Energy Costs Are Up Across the Board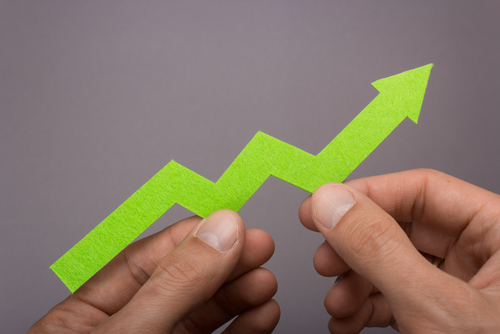 Every night, the news reports about bottlenecks in the supply chain and rising prices. While some things are inching back towards normal, the pandemic has largely disrupted the supply chain. Compounded by destructive storms along the Gulf coast, the same problems are causing volatility in prices for every energy source—heating oil, propane, natural gas, and electricity. You're feeling it at the gas pump, and propane prices are at their highest since 2014.
We know how painful these higher prices can be for our customers. It's painful for us as well. It's important to remember that we don't profit when prices are higher. In fact, it's the opposite. Think about when food prices increase. Your local grocery store isn't profiting off those higher prices. If anyone's profiting, it's the big corporations and Wall Street investors.
What's Behind the High Propane Prices?
Part of the problem is that during the early days of the pandemic, fuel prices plummeted because of decreased demand. The industry—and Wall Street—is still trying to recover. That's why, rather than increase supply, there are some who want to keep prices high by keeping supplies tight. Read more about the factors that are driving today's energy market in the article linked here.
Propane is manufactured from commodities that are bought and sold on the global market—mainly natural gas. As a result, propane prices can fluctuate unpredictably based on a variety of factors:
Supply and Demand. If it's a long, cold winter, prices will rise. The increase in propane exports to meet global demand can influence our national supply. Propane prices also vary based on the season and production and inventory levels. That's why it's smart to have us to fill your propane tank in the late spring and early summer months, when demand typically ebbs.
Proximity. The price of propane will be lower the closer you live to a major distribution center.
Current Events. Oil spills, pipeline failures, ransomware attacks, geopolitical conflicts and instability in the Middle East, and OPEC production levels are all examples of things that can impact what you pay for your propane. The COVID-19 pandemic has greatly disrupted the supply chain for many industries in the U.S., including propane.
We're Here to Help You Save
At Thomas Brothers Oil and Propane, we understand how these propane price increases can present challenges for you. While we can't control propane prices, we're always looking for ways to help you keep propane costs manageable:
Our Monthly Budget Plan helps by spreading your costs into even, monthly payments. It eliminates those big bills that can come back-to-back during our frigid winters.
Our Price Lock-In Plan gets you off the roller coaster by locking in your price when you buy your propane in advance. No matter what happens with the market, your price won't change. While enrollment in this plan is currently closed for the season, we'll be happy to make you familiar with how it works for the year ahead.
Upgrading to high-efficiency equipment can significantly reduce energy costs—as much as 40% with a new water heater, for example—and we can help you take advantage of valuable rebates and provide expert installation, too!
Help is also available from Virginia's Energy Assistance Program and North Carolina's Low Income Energy Assistance Program. And if you are having trouble with your bills, let us know before you get behind: We'll work with you in any way that we can.