Propane: Keeping Your Farm Going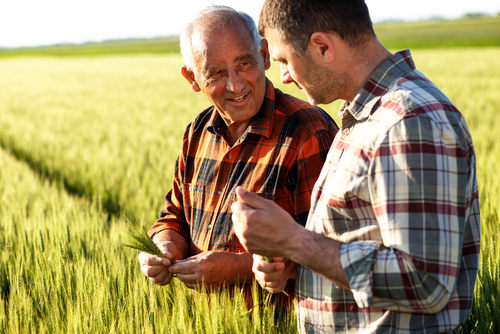 If you're a Caswell County farmer, you've known for years that the work you do is an essential service.
Now the rest of us know it, too.
To stay on track for the challenges ahead in this COVID-19 harvest season, you'll need to lean heavily on the knowledge you've gained through the years – and make sure you have a reliable supply of propane gas to keep your farm on the go.
Propane Opportunities In Agriculture
When it comes to keeping your northern North Carolina or southern Virginia agricultural business running like clockwork, propane delivers. Rely on clean, green propane gas for:
Crop drying – Whether you're growing tobacco or any other crop, propane helps you reduce drying costs, reduce crop loss, and improve yield.
Water heating – Propane water heaters provide a cost-effective and reliable source of warm water to clean and disinfect dairy and milking equipment.
Space heating – Keeping livestock warm through the winter and spring can be challenging. Using propane heaters in farm buildings can be an especially effective solution.
Flame tilling – Tilling weeds with propane can be an effective, non-toxic way to control unwanted invasive plants.
Irrigation – Propane irrigation engines are less expensive to install and maintain than their gasoline equivalents and have a larger fuel storage capacity, which means they can run longer between refills.
Backup power – Propane backup generators keep animals safe and warm and help keep your produce fresh. They're also cheaper to run than diesel generators and require less maintenance.
Propane forklifts – Propane-powered forklifts can be used for everything from packing trucks to transporting hay bales. Unlike some electric forklifts, propane models can be used in wet and dry conditions.
Need reliable propane deliveries in northern North Carolina or southern Virginia for your farm or agribusiness? Thomas Brothers Oil & Propane can help. Contact us today to learn more!