Local, Reliable Propane Service for Your Business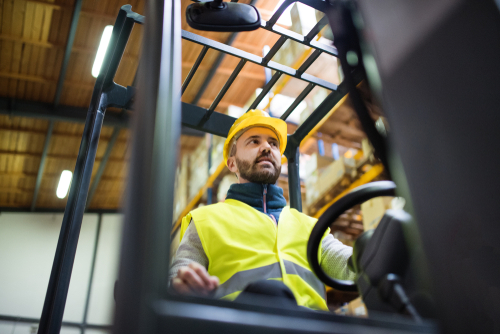 Propane is a perfect fuel for businesses all over northern North Carolina and southern Virginia—providing a versatile, eco-friendly, and super-efficient power source for just about any commercial application.
These are just some of the uses for propane in a commercial setting—to learn what propane can do for your North Carolina business, contact Thomas Brothers today. We'd love to show you just how big a difference we can make for you—and your bottom line!
Commercial Kitchens: From bars and restaurants to hotels and banquet halls, propane provides efficient heat to power everything from cooktops and convection ovens to space heaters, water heaters, and more.
Healthcare Facilities: Propane generators and the emergency backup power they provide can be literal life savers for healthcare facilities, including hospitals, nursing homes, critical care facilities, and more.
Warehouses: Propane offers big advantages over electric and gas when it comes to powering warehouse forklifts, including less downtime, safer use, lower operating costs, fewer emissions, and easier maintenance. Propane space heaters are perfect for keeping those spaces workable in the winter season, too!
Construction Sites: Propane-powered salamanders and propane temporary heaters will keep your workers warm and comfortable while they build your construction project. Whether you use direct or indirect fired portable heaters, propane provides clean, consistent heat, free from moisture and emissions.
Farms and Agricultural Businesses: From drying crops and running coop heaters to powering irrigation systems and controlling weeds, propane can do it all for a farm or agribusiness!
Commercial Laundromats: Propane clothes dryers work faster and cause less wear and tear on fabric—big advantages when you have tons of bedding, towels, and tablecloths to dry.
Professional Landscapers: Propane gets the green-work done with fewer emissions, less wear on commercial mowers and other equipment, and longer equipment life.
Five Key Commercial Propane Benefits
Why choose commercial propane over gas and electricity? How about these five big reasons:
It's versatile: As we've exemplified above, propane can power everything from furnaces and outdoor lighting to backup power!
It's efficient: With efficiency ratings on some equipment reaching into the high 90s—it makes electric alternatives (with ratings barely in the 60's) obsolete!
It's safe: Propane offers extremely high standards set for fuel handling and equipment construction.
It's eco-friendly: Propane boasts one of the best carbon profiles you'll find among available energy sources. Good for the immediate—and long term—health of our planet.
It's economical: Fuel prices for propane generally fall below the average of other commercial fuels.
Clean, green propane gas. It's the do-anything fuel for your Northern North Carolina or Southern Virginia business! Contact Thomas Brothers Oil & Propane today to learn more about commercial propane services and commercial propane deliveries in NC and VA today!