Monitoring Your Commercial Propane Supply
Let Thomas Brothers Help You Streamline Your Operations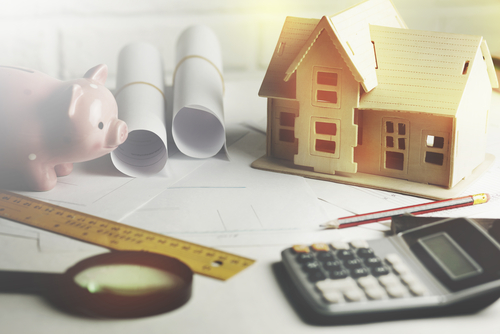 From manufacturing, construction and warehousing to agriculture, landscaping, hospitality and a broad range of other industries, commercial propane offers great benefits in terms of savings as well as convenience for heating, cooking and fueling.
But when you have a business to run, you need to keep a lot of balls in the air. Monitoring your commercial propane supply is one ball you never want drop. Without the right tools or support, it can be time-consuming. That's why businesses that use propane across North Carolina and southern Virginia trust Thomas Brothers for commercial propane solutions that work for them.
Reliable Commercial Propane Delivery
You can count on Thomas brothers for reliable commercial propane delivery no matter what your business needs. We will partner with you to streamline back-office operations with convenient and reliable automatic propane delivery service for your business.
Automatic delivery ensures you will never run out of fuel, which can result in delays or interruptions of service to your customers, not to mention the expense and inconvenience of pressure tests and relighting when your tank goes empty.
For portable tanks, we can set you up with a tank refill and exchange schedule based on your usage patterns, including tank storage and safety training, whether you are powering forklifts fueling cooking operations in a food truck.
We also offer automatic delivery service for multiunit residential complexes so property managers can focus on other important services instead of tank monitoring, and tenants can count of reliable propane for heat, water heating and more.
How Automatic Delivery Works
Automatic delivery is based on a proven computer algorithm that's based on your specific usage patterns, along with factors like the weather and the season. Our business solutions team knows the right questions to ask to make sure we've got your back with on-time deliveries.
The key benefit of automatic delivery is that it means you don't have to worry about monitoring your tank levels or propane supplies. And we work with you as your business grows, to make sure your delivery schedule meets your changing needs.
Local Value
With more than a century serving businesses across the area, we have a real understanding of what your operation needs, better than any national conglomerate. We're committed to providing the same superb and attentive service to our commercial accounts as to our residential clients. We're known for our customer service and a real understanding of your needs, and our commitment to providing our commercial clients with the most dependable commercial propane service in the area.
The Bottom Line
When you're in business, the bottom line is always top of mind. Right up there with delivering a great product or service, you need to keep your eye on efficiency, cost and value. And whether you need bulk propane for your business, or a cylinder exchange program, Thomas Brothers can help you make the most of propane for your business. Not only that, we have fair, transparent pricing so there are no surprises for you.
Contact us for more information today.