Choosing a Local, Full-service Fuel Supplier
We Are North Carolina & Southern Virginia's Go-To Choice!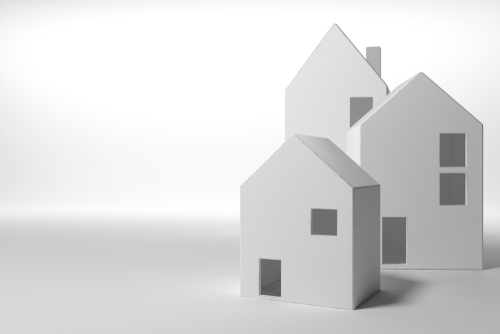 When it comes to your fuel service provider, going bigger isn't always better. There are national corporations, with big headquarters and call centers several states away. And there are discount dealers with low prices and not much else. Neither have any ties to the Yanceyville, NC or Blackstone, VA communities, other than their wallets.
But that's exactly why Thomas Bros. is the perfect choice. We've been around since 1921, and while we've grown since then, we're still locally based, and we support the communities we serve. We're a second-generation, family-owned business with offices in both Blackstone and Yanceyville, so when it comes to propane and heating oil delivery, we do the best job because we're your neighbors. We know where you're calling from, whether it's a back road or a main street, a farm or a business.
Why A Local Fuel Company?
Here are just a few of the reasons why choosing local for your fuel needs makes sense:
Reliability: As a local business, we can't hide behind a call center or anonymous corporation. We offer dependable, safe delivery of propane and heating oil, with convenient options like automatic delivery service.
Full-Service: We offer expert installations and repairs, too. Our expert technicians will work with you to make sure repairs are done right. When you need to replace or upgrade heating equipment, we'll make sure you have the best, most efficient equipment and appliances for your home and your budget.
Beyond Basics: Propane offers so much versatility, we help you take full advantage of this efficient fuel—something the discount dealers can't offer. In addition to propane tanks, home heating, and water heating systems, we can help you with a variety of appliances and equipment including log sets, firepits, patio heaters and more!
We Make It Easy: We're always looking for ways to make it easier for you. Hassle-free automatic billing and online accounts, smart pricing and payment plans to manage fuel bills, and automatic delivery service for heating oil and propane are just a few of the ways Thomas Bros. can help streamline your to-do list and help you save money.
Commercial: From agriculture and landscaping to manufacturing to restaurants, local businesses appreciate our full range of commercial propane services. Crop drying and greenhouses. Check. Cylinders for forklifts? Check. Commercial generators for nursing homes and hospitals? You got it!
The Bottom Line
There are a lot of things we can't control such as the weather or the price of fuel. But we can do our best to make every one of our customers feel important and confident, like a neighbor, not a client. It's how we've built our business and how we plan to keep it.
Contact us today and let us know how we can help. We service Alamance, Caswell, Orange, Person & Rockingham Counties in North Carolina, and Pittsylvania & Nottaway in Virginia.