How Long Are Propane Tanks Built to Last?
Hint: It Can Be Decades…or Longer!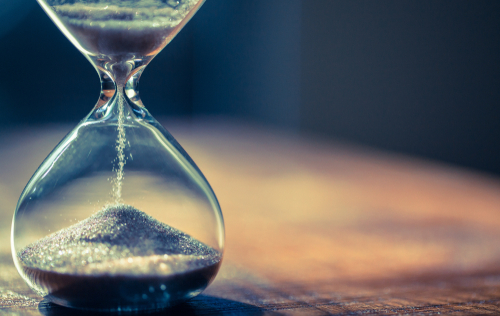 If you already use propane for your home heating, you are probably well-versed in all the benefits it has to offer. And if you've just recently purchased a home that uses propane, you're about to find out!
From highly efficient heating to the precision of cooking on a gas range, From the ease and charm of a gas fireplace to the peace of mind of a backup generator, propane helps make your life more comfortable in a variety of ways. But what do you know about your propane storage tank?
If it came with your home, you might not even know how old it is. Does it need maintenance? When does it need to be replaced? How long can you expect it to last?
We'll help clear up some of that information.
Understanding the Lifespan of a Propane Tank
Today's propane tanks are built with safety and durability in mind. Aboveground propane tanks are designed to withstand the elements for 30 years or more before they need to be replaced. Some aluminum and composite cylinders can last even longer.
Underground propane tanks are just slightly more vulnerable, and can have a shorter average life expectancy, between 20 to 30 years, depending on the soil type and whether the tank was installed to the highest degrees of quality. One outright challenge is that these are trickier to inspect.
Extending the Life of Your Propane Tank
If your tank has been installed correctly, it should require very little maintenance across its lifespan. That said, here a few simple guidelines for keeping your tank in good shape. If it's an aboveground tank:
Check for signs of corrosion on the exterior of your tank.
Check that your propane tank is always sitting level to the ground.
Have propane appliances serviced and connectors checked regularly—at least once a year is recommended.
Avoid letting your propane tank hit empty to avoid potential leaks.
With an underground tank, one of the key benefits is that it doesn't detract from your home's curb appeal. It can also be safer, depending on your home's location. But, because you can't see it, it's a little harder to know if there are any problems.
Correct installation of an underground tank should include sacrificial anodes. Typically, we recommend one bag per 500 gallons. Sacrificial anodes absorb natural electric currents in the ground and water that would otherwise corrode and deteriorate your tank.
In addition, you should still make sure to call in the professionals to perform regular maintenance and check the regulators to ensure all is in top working order.
Need a Propane Storage Tank? Call Thomas Brothers Today!
Whether you're in North Carolina or southern Virginia, Thomas Brothers Oil and Propane is here for you. We sell and install propane tanks, and we'll make sure your tank is installed safely the first time—no questions asked. Our team can help assess your needs and make sure you have the right size tank to service your home and appliances. We can also help you determine whether an above ground or underground tank is better for your location. And if you're switching from an old provider, we'll make the process 100% hassle-free.
Contact us today for more information. And don't forget to ask us about our Odata wireless tank monitoring service to ensure you avoid the inconvenience and expense of a run-out.
.