Thomas Brothers Oil & Propane is the area's leader for expert installation of top-quality Generac and Kohler whole-house standby generators. These generators kick on immediately when the power goes out. In addition to manufacturers' specials (see below), Thomas Bros is also offering special deals, including:
10% off your initial fill for new Thomas Bros customers
Free wireless propane tank monitoring for Thomas Bros customers with accounts in good standing
$100 off the first year of a valid five-year service contract (conditions apply)
0% financing available
Buy your generator now from Thomas Bros and enjoy year-round comfort and security!
Have questions? We're glad to help!
Call
336-694-4111
or fill out the form below, and we'll promptly get back to you.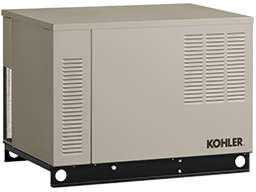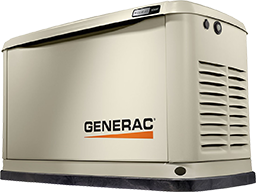 Standby Generators: Comfort and Safety
With a standby generator, the power immediately turns on without your needing to do a thing! And Generac and Kohler standby generators can run for up to a week with a full tank of propane, giving you peace of mind.
Propane standby generators keep your home secure by also powering your home's security system. You'll also be able to keep the food in your refrigerator and freezer at a safe temperature. Home medical equipment like CPAPs will work. And you'll be able to charge electronics like phones and laptops, enabling you to stay in touch with loved ones and local authorities.
Expert Generator Installation
The service technicians at Thomas Bros are all trained, skilled, and experienced, so you know your generator will be installed properly and safely per manufacturer's standards.
Generac and Kohler are Industry Leaders
For well-made, durable standby generators and unique features other generator manufacturers don't offer, choose Generac or Kohler.
Kohler standby generators come in a wide range of colors and patterns, so they blend in with your home and its surroundings.
Generac standby generators are WiFi-enabled, allowing you to monitor and control the generator from your smartphone, tablet, or laptop.