Have You Created an Online Account Yet?
If Not, Here's Why You Should!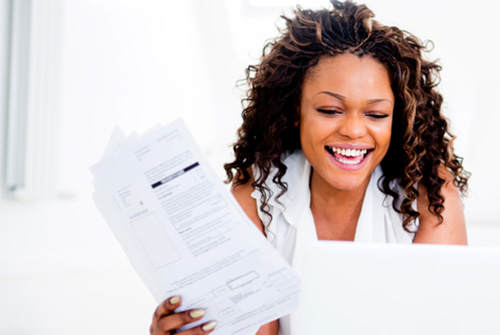 The pace of life doesn't let up: work, shopping, kids—the to-do list just seems to keep getting longer. We know you're busy, and we always want it to be easy to do business with us. One way we do that is through the creation of an online customer account.
How can that better assist you? Here are 3 ways a Thomas Bros. online account can make your life a little easier:
24/7 Online Account Access
An online account lets you manage your account any time! Need to change the credit card you use to pay your bill? You can do it at 10 a.m. or 10 p.m. Want to check when you last had a fuel delivery? No need to root through papers or call us. With a few clicks, you have all the information you need, right at your fingertips!
Reduce Clutter
All your billing and payment records are managed online! No need to shuffle through piles of paper, flyers, and junk mail to find your bill. No need to keep a folder of bills. Just sign into your account, check your statement, and pay the bill right there with your debit card, credit card or even an e-check!
Streamline Your To-do List
Sign up for automatic heating oil and propane deliveries and eliminate the need to watch your tank levels and schedule deliveries. You can make paying your bill even easier by enrolling in our Auto Pay program. Your monthly bill is automatically deducted from your credit card, so you never have to worry about remembering to pay or getting stuck with late fees if you forgot.
The ease of an online account doesn't stop at your desktop computer or laptop. With our mobile-friendly website, you can do all these things on the fly with your smart phone or tablet. What are you waiting for? Start managing your Thomas Bros. account online! Contact us for more information or to learn more ways we can make your life easier.