Are You Considering Converting to Propane?
It's Easy to Make the Switch to Cleaner, Greener Propane Gas!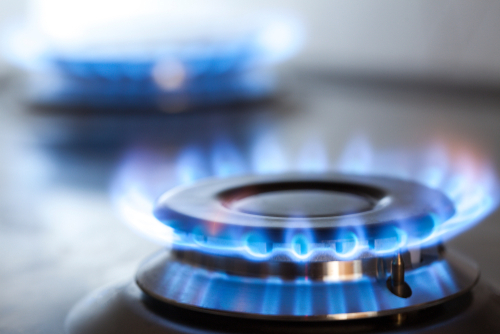 If you've been looking at your recent electric bills and thinking to yourself "it's time to make a change." we'd recommend you look towards a conversion of your existing heating system to run on propane. Not only is it a more environmentally friendly choice, but it's also measured to be far more efficient, too. As a company that delivers both heating oil and propane and installs and services equipment and appliances that use both types of fuel, the team at Thomas Brothers is uniquely qualified to help you!
Converting a home to propane is a straightforward, easy process that will leave you with lower energy bills and support a cleaner environment. The average conversion takes about two days, with little disruption to your life or comfort.
Propane is a Smarter Choice
Propane is one of the cleanest, most versatile, and efficient fuels around. It's a domestically sourced alternative fuel that can provide steady, reliable heat energy at an affordable price. Propane also offers exceptional performance and efficiency in a wide range of home appliances, such as water heaters, ranges and clothes dryers, at a much lower cost than electricity.
Versatility: Like electricity, propane is versatile enough to power almost any appliance. The difference is that propane will almost always do a better job of it. A propane water heater, for example, will save you about 30 percent on your energy bills compared to an electric water heater while providing much faster recovery times—and fewer cold showers or cycling time! You'll save even more energy when you choose a propane tankless water heater.
Efficiency: Propane is also more efficient. Propane itself generates more BTU's than an equivalent amount of electricity. What does that mean for you? It means you need less propane to produce the same amount of heat or energy. Also, propane appliances are very efficient, so they waste very little fuel in the combustion process. On the other hand, nearly two-thirds of the energy used by a power plant to generate and transmit electricity is wasted along the way.
Reliability: If you run your home with propane and the electricity goes out, many of your appliances will continue to work. A propane-powered whole-house backup generator can make sure your home has lights and other necessities. You'll be able to keep food safely cold or frozen, electronics running, the home security system on, and much more.
Eco-friendly: When it comes to environmental impact, propane gas is an exceptional choice. It burns cleanly and produces minimal emissions. Propane also doesn't harm soil or groundwater—an important factor when it comes to determining whether a fuel is "green." Meanwhile, most of our electricity supply is generated by coal-fired power plants. In fact, only the transportation sector creates more greenhouse gases.
Ready to Switch? We can Help!
There are a range of factors to consider when choosing the energy source for your home heating and appliances, including cost, efficiency, dependability and more. The pros at Thomas Brothers can answer all your questions, and help you make the switch:
Access your needs and choose the right system for your home and budget.
Lease and install your propane storage tank.
Provide dependable propane delivery and service from a family-owned local company.
Thinking about making the switch to propane? Contact us today for more information. We can help you get started before the heart of the winter season arrives!