Convenient Commercial Fueling Services
We're Your Local Partner for all Commercial Fueling Needs!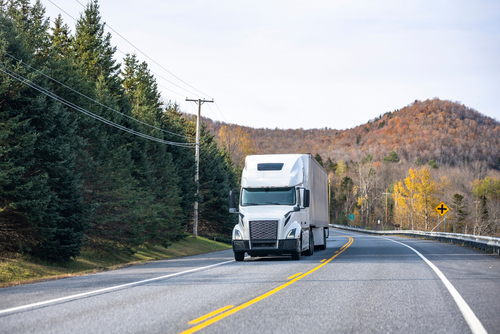 At Thomas Bros., we're proud of our commercial and business partnerships that support the local economies of both North Carolina and Virginia. From agriculture to warehouses, and from construction to hospitality, businesses large and small count on us for the gasoline and diesel fuels they need to get the job done.
They know we provide the same superb and attentive service to our commercial accounts as to our residential home heating and fueling clients!
We're committed to delivering real value that goes beyond competitive prices. We provide easy ordering and on-time deliveries so you can keep your focus on your business and your fleets on the road. We deliver the following commercial fuels:
On- and Off-Road Diesel Fuel
Bulk Deliveries
On-Site Fueling Stations
Why Choose Thomas Bros.?
We ourselves operate a fleet of trucks that we need to keep fueled and ready to serve our customers, so we truly understand how delivery of quality wholesale diesel fuel can be critical to the success of your business. Our on-road and off-road fueling services are convenient and dependable for trucking, construction and farm equipment needs, saving you time and money. We deliver both large and small quantities to customers throughout Northern North Carolina and Southern Virginia with transparent pricing and high-quality customer service you can count on.
On-Road Diesel
If you operate a fleet of service vehicles that use diesel fuel, our on-site fueling and bulk delivery service saves you time and money, compared to the cost of dispatching your fleet to an off-site gas station for fill-ups. We deliver on-road diesel fuel throughout the year to construction companies, trucking companies, and many other businesses with a fleet of vehicles.
Off-Road Diesel
Do you operate a construction company or other business that has diesel-powered equipment, or a farm running tractors or other farm equipment? If you're currently buying on-road diesel from a gas station for your off-road equipment, you are paying unnecessary taxes. With the ultra-low sulfur dyed diesel that we deliver for off-road vehicles and equipment, there's no federal excise tax—and you may be eligible for state excise tax refunds, too!
Beyond Businesses
Our commercial fueling services are designed to work for all kinds of clients. School districts and municipalities also need diesel fuels and gasoline for school buses, snowplows, fire trucks, police cars, ambulances, trucks and equipment for road repairs, commercial mowers, and equipment for maintenance of parks and public spaces, transit buses, shuttle buses, paratransit buses and more. We can help in each of these sectors!
Making Business Easier for You!
Our experts can assess your needs and help you plan, schedule, and manage your fuel deliveries. We'll also help you track your fuel usage to reduce waste and improve efficiency. And we can work with you to plan a fueling station at your business or job site.
Thomas Brothers Propane is always here to take your call. Let us know how we can make doing business easier for you this season—and for countless seasons ahead!