Commercial Fueling Solutions for North Carolina or Southern Virginia Area Businesses
Thomas Bros. can help improve your business operations—and bottom line—with a variety of options tailored to your fueling needs.
So many businesses here in North Carolina and Southern Virginia depend on propane. It provides clean-burning, energy-efficient fuel for a wide variety of industries that keep our local economy strong.
Propane is a key part of a diverse array of businesses, including:
Manufacturing
Construction
Restaurants
Hotels
Golf courses
Landscaping
Transportation
Warehouses
Health care
Thomas Brothers has been working with local businesses and farms for decades to make sure they have the propane and fuels they need to succeed!
Forklift exchanges, bulk supply, fleet fueling and so much more!
Propane's versatility and efficiency are vital for all kinds of businesses in the area. And Thomas Brothers makes sure they have it.
We supply propane for agriculture, where farmers use it for crop drying, heating greenhouses and poultry houses, running equipment and powering generators.
We provide propane for landscaping companies because propane powers commercial mowers and other equipment more efficiently and with fewer emissions.
Propane is a workhorse on construction sites, as it can run a variety of equipment and its low emissions allow for safe and efficient temporary space heating.
Bulk propane delivery for commercial propane generators helps local facilities like hospitals, nursing homes, schools and more stay warm, lit and comfortable in power outages.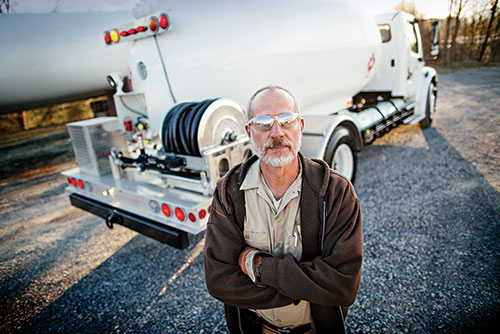 Propane forklifts are ideal for manufacturing, warehouses and distribution centers because their low emissions mean they can be operated both indoors and out. They have more power than electric generators, don't need hours to recharge, can operate in wet conditions, and perform better on inclines.
Restaurants and commercial kitchens use propane to do high volumes of cooking while maintaining high standards for quality food and energy efficiency.
Hotels love propane clothes dryers, because they dry laundry faster, more efficiently and with fewer wrinkles.
Transportation businesses are turning to propane to fuel their vehicles. Propane autogas can power shuttle buses, delivery trucks and more. Businesses get lower emissions, easier maintenance and longer equipment life.
We're here to support your local North Carolina or Southern Virginia business.
Thomas Brothers Oil & Propane has generations of experience providing safe, reliable propane delivery to businesses all over Caswell County, to towns ranging from Yanceyville to Blanch, Casville to Leasburg. Because we're a family-owned, locally-based business, we know the area and we know our customers. Your business will get courteous, dependable service with Thomas Brothers!
Get in touch with Thomas Brothers Oil & Propane to learn more about what we can do for your business. We service Alamance, Caswell, Orange, Person, and Rockingham Counties in North Carolina. We also serve and Nottoway, Brunswick, Dinwiddie, Lunenburg, Mecklenburg and Prince Edward in Virginia!