Automatic Delivery: Free Peace Of Mind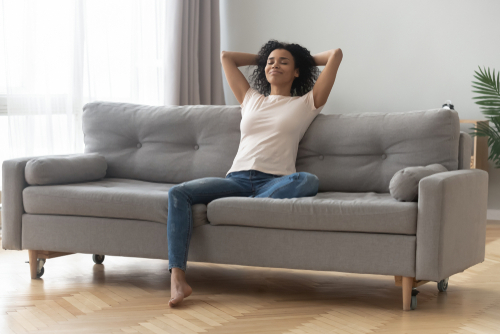 Most people have better things to do than keeping one eye on their fuel gauge through the winter months, and no want wants to deal with the hassles of running out of fuel during an unexpected cold snap here in northern North Carolina.
Fortunately, Thomas Brothers offers a no-fee service that can help you avoid these problems altogether: automatic delivery.
Here's how automatic delivery works:
Our propane and heating oil delivery teams use software to estimate how much fuel you are likely to use based on your past bills and the current weather (measured in "degree days"); if you have recently become a Thomas Brothers customer, we will estimate your usage based on local averages for a home similar to your own.
Your delivery will be scheduled when your tank is about one-quarter full.
It's that simple! With automatic delivery, you won't have to look at your fuel levels or manage your heating oil or propane supply. You will also get priority delivery service over will-call customers – a big plus during severe North Carolina weather.
With all those great benefits, you might be wondering why we offer automatic delivery for free. It's simple: automatic delivery is free because it helps everyone – you, our other customers, and even us! If we know when you need your heating oil or propane, we can design efficient delivery routes, which means more people get on-time deliveries.
Drastically reduce runouts with FREE automatic propane and heating oil delivery
Fuel run-outs are a costly and potentially dangerous problem. With automatic delivery, you can dramatically reduce your chance of suffering through a no-heat emergency while also saying goodbye to the hassles and headaches of managing your propane or heating oil deliveries.
What's not to love?
Sign up for FREE automatic delivery from Thomas Brothers Oil & Propane and reduce your risk for fuel runouts! Contact us today for details.